Effective marketing is all about right message, right audience and right time, but now companies are thinking beyond and expanding the contextual marketing formula.
Tech products and services have analytic benefits that are brilliantly placed to take in all the factors that create contextualisation: demographics, preferences, location, buying habits, price, purchase history, user behaviour. Here's how you can use that data to close a sale.
Relevance is more specific than ever: know what they had for lunch
Rather than just segmenting our email lists to target appropriate personas we should be segmenting our social reach too. Sending targeted push messages to people who roam in a specific location, triggering sales emails when they log back into a store's broadband.
Knowing the where as well as the when is the new selling dynamic. Particularly as webrooming (the process of researching a product then buying it instore) is becoming increasingly popular. If you know a customer has been looking at a product on your site you can use instore beacons to trigger a push message workflow specific to the product to close the sale. Check out Beacon For Store to see how it works.
People want a VIP experience, every time: treat them like an a-list influencer even if they only have 3 followers.
Because all our social media revolves around us perpetuating an ego-centric world, the customer experience has gained
It's not just about inserting a name field into an email subject header, this is about making <firstname> feel like the most important customer you've ever had. It's giving them the discount offer they were looking for. It's including Saturday delivery at no extra cost.
Businesses have to go the extra mile because of the fear of the bad online review and the slippery slide down the online rankings. But it's not all hard work with no reward. Today's consumers (particularly Millennials) believe marketing should be a dialogue between brand and customer.
And they'll actually give you a large chunk of this contextual data in return for the streamlined personal experience. But Bowie forbid you ignore these details or the unsubscribe button will quickly bite you in the ass.
A particularly awful example I can think of is a pregnant woman I know who signed up to a website for pregnancy perks, updates and freebies, right through to birth. The woman miscarried and the company was still sending her emails counting down to the first birthday of her child. And she's contacted them to ask them to stop but apparently the system/call centre operator couldn't cope with that request. She never shopped with them again.
Instant is best; deliver it yesterday
I have a theory. It's probably wrong. The constantly connected consumer is so pressed for time these days. Think of all that swiping, selfieing and liking, it's time consuming. There's no space for the other stuff; the boring but essential tasks that everyday adulting requires. That's why IoT is so popular.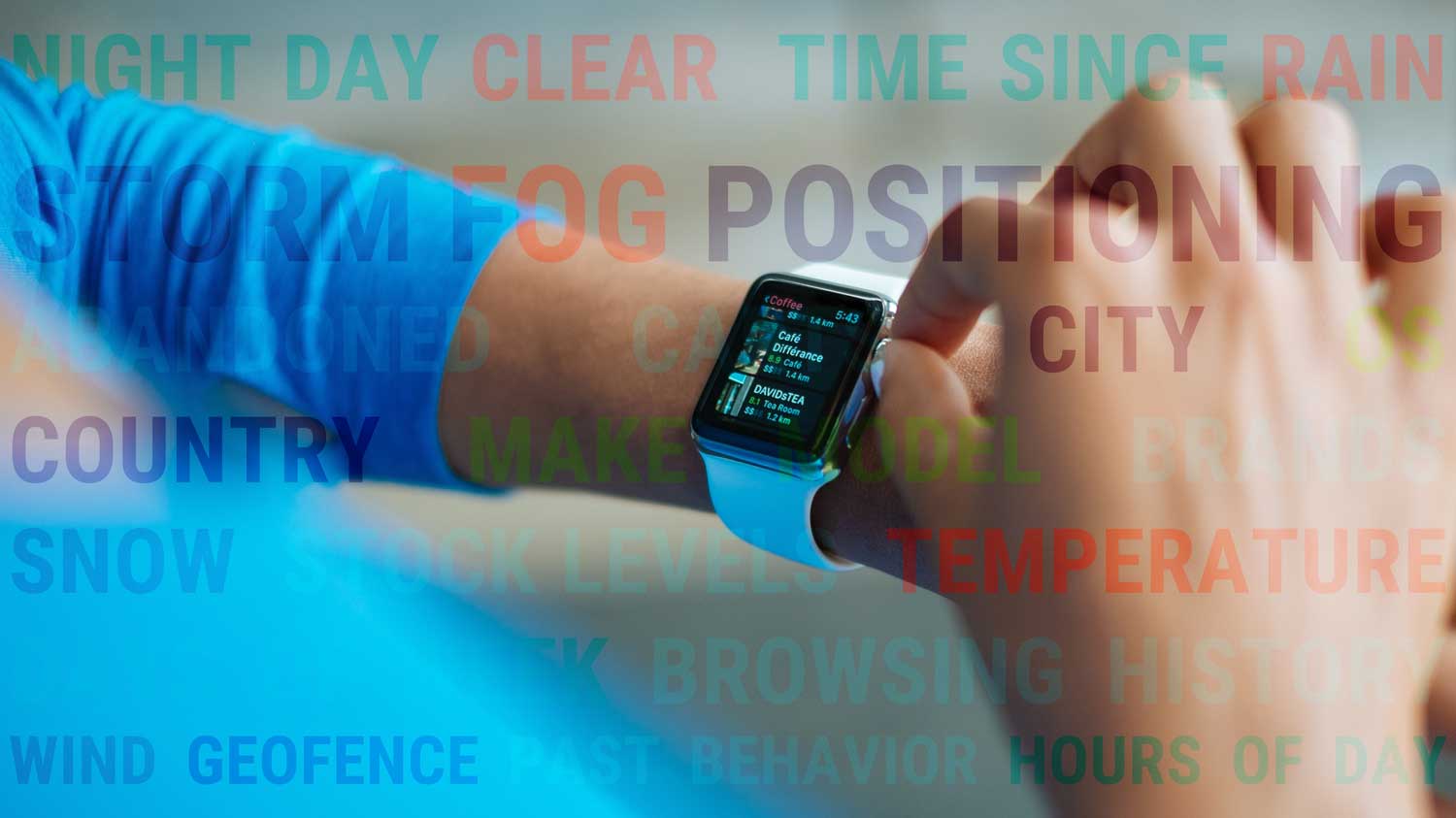 People need fast products and instant services that take less effort so there's more time for social media. That's why they love smart technology. Why would you want to leave the sofa to turn the heating up when you could be watching cat videos on youtube?
People are so squished for time taken up by subscription streaming binge-watching they simply wouldn't eat if Amazon Now didn't delivery the groceries in a two hour delivery window and would live in perpetual dirt if Amazon Dash's press-button-look-here-it-is technology didn't deliver the washing powder.
And they'll jump from brand to brand just like they jump from platform at the first sign of an uninteresting or badly targeted piece of content in favour of a brand that understands them better. But make sure you still have same day delivery and one-click purchasing.
Get those back-office IoT efficiencies in place to streamline your supply chain. If you can sell it now, they'll buy it now, just as long as you know what they had for lunch. And never, ever forget their birthday.
Contextual Marketing is an integral part of the Inbound Marketing Methodology. Read the blog or download the methodology below.